Rikan Havok


Location
Arvada, Colorado USA
Skate Style

Aggressive Quad Skater

Community
Founder of Wheel House Scouts Community Group. Helps to clean up skate parks.
There was never a time where Rikan didn't absolutely love to be on skates. Growing up the daughter of skate shop owners was the absolute favorite part of her childhood. Her father whom still shreds at his local parks, was the influence that led her to this great community. A board equalled freedom when you were a kid, just like a bike and a pair of roller skates. Rikan's parents were the ones teaching the kids, taking them to the parks and always feeding everyone. She never knew how much it meant and taught her...until recently. Fast forward decades where she found herself overwhelmed with excitement on the derby track jamming her heart out. It was the place that led her back to her roots. My roots meaning her love for concrete, tile and coping and the beautiful sounds they make when being rolled over with great speed. A love that now combined roller skates and parks and there was no turning back. Rikon felt this was where she was supposed to be. She says it has been the most exciting and gratifying journey that keeps on giving.
You will always find her near a bowl or vert. The bigger the bowl the better. She truly enjoy surfing the concrete walls...higher….and faster! She strives for bigger air and smoother lines. Rikan is definitely happiest when on skates and around humans she loves. She still plays on a skateboard and loves it with all her heart but her skates make her the happiest. Rikans home park is Arvada Skatepark, she rides her own Vans Customs, Penny Trucks, Sure Grip Plates, Juice Wheels, Zero Nuts, Wildbones and of course Better Bbearings. She is also a Custom Skate Creator and loves to bring skate visions to life for someone.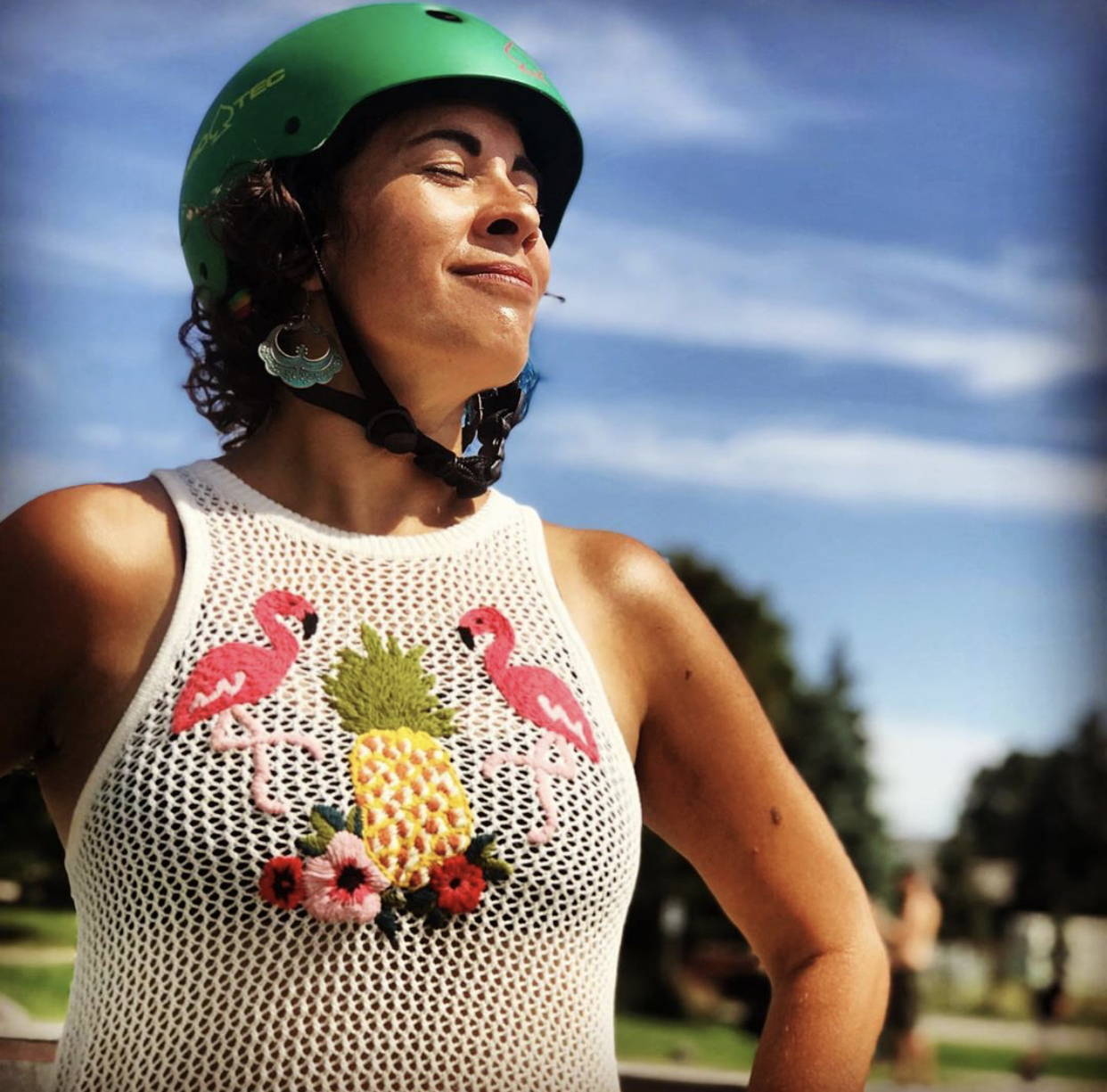 In the beginning days of visiting parks were intimidating. Rikan found a comfort with humans at her home park of Arvada but going to other places was basically just scary!
Slowly the fear went away and she was welcomed and began to learn but realized local groups were a lil scarce at the time and the few of her friends that liked to skate together slowly started inviting others. Others started inviting others and before you knew it, the group needed a name. The group formed organically and mostly by word of mouth for months before it hit social media. Rikan chose the name Wheel House Scouts because they were all wheels not just skates in their family and they were always up for traveling to scout a new park! Rikan holds weekly meetups called Troop Meetings rotating through their many beautiful 170+ CO parks and encourage all skills & wheels, offering cheering and unlimited high fives! Their group is always welcoming new humans and continuously growing. They partnered up with great projects and lead by example. You can find them, cleaning parks with groups like Skatepark Respect from Oceanside, CA or a variety of local Colorado events and collaborations. Rikan owns a Catering & Events Company and takes any chance to feed the skaters. She stands for Community over Competition and believes it's the driving force leading her in the direction of these great opportunities.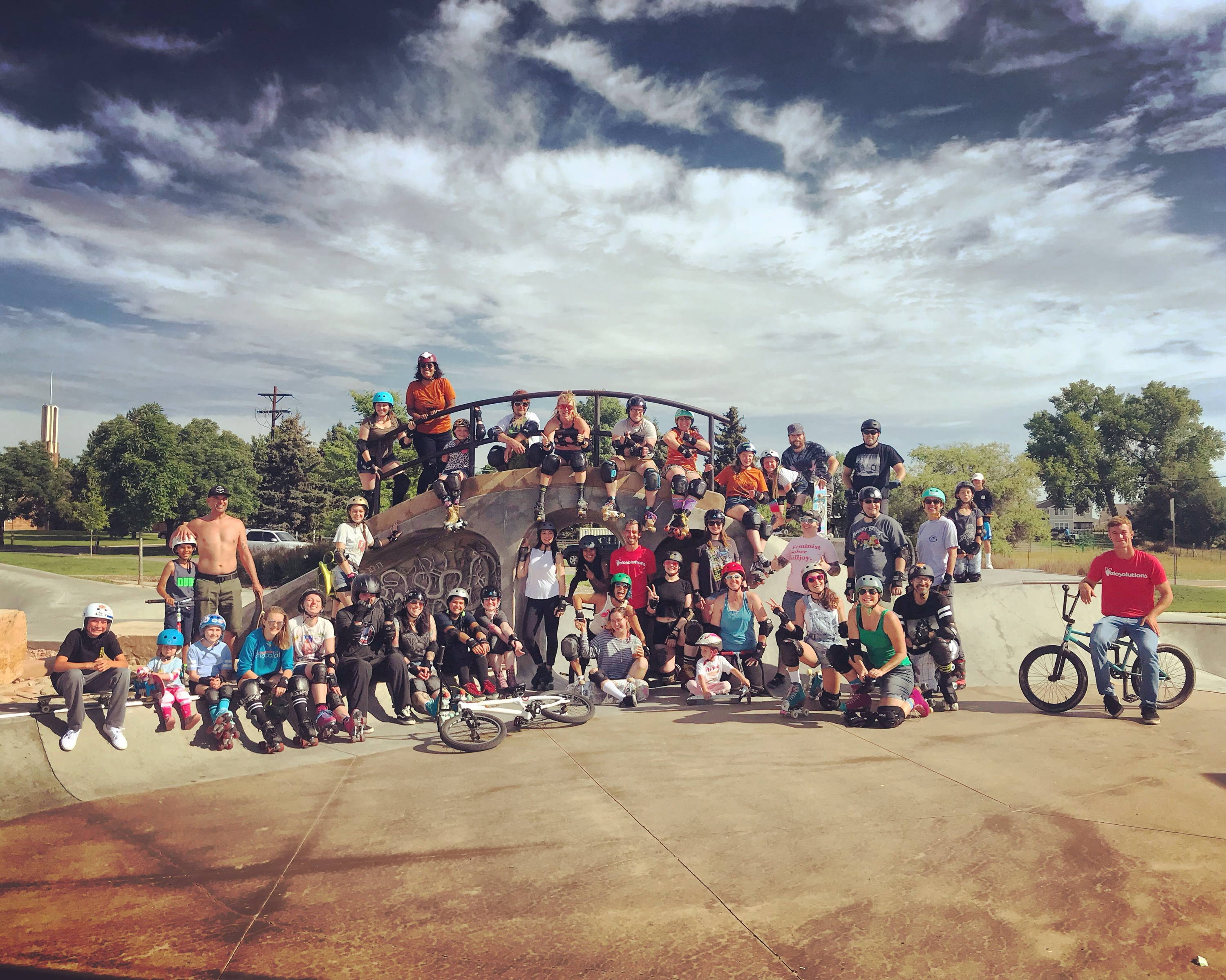 Check out Rikan's social media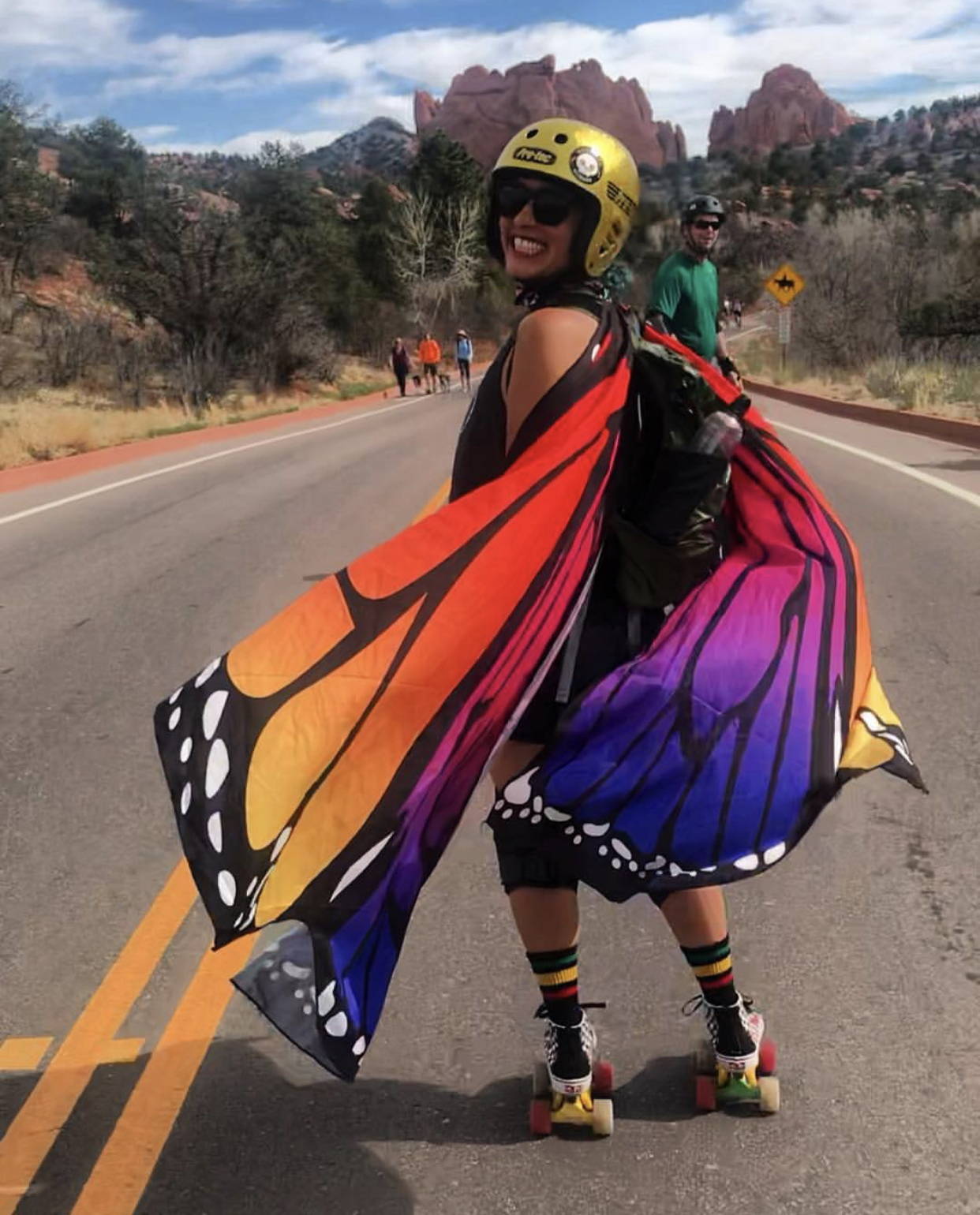 Rikan is sponsored by
Mile Hi Quad Supply

Mountainside Skate Shop Team Mom

Better Bearings

Wheel House Scouts Founder