poseliketwiggy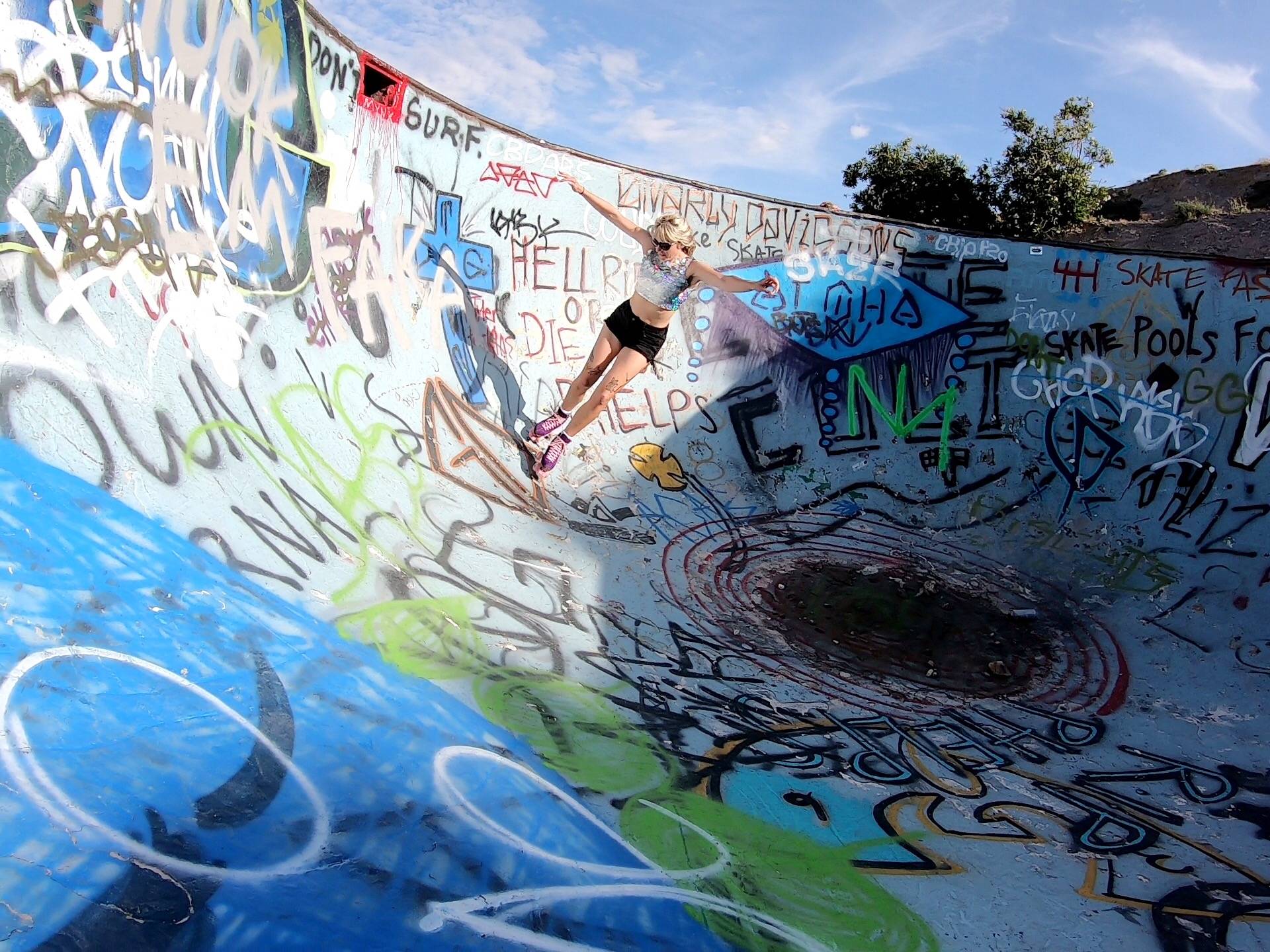 Skate Style

Dance, Ramps, Derby & Street Skating

Community
Helps charities like Freedom For Girls and This Girl Can. Coaches children which helps them get access to sports and gives them a way of promoting self confidence.
Len started skating with a Roller Derby Team in 2008 and learnt to skate totally without toe stops. She built up skate skills and explored a range of styles of skating including rhythm roller dance and ramps as ways to improve her skate skills and have fun. She continued trying to find ways to learn to skate through online tutorials and inspiration from Michelle Steilen (@estrojen) and the Moxi skate shop.
In 2014 Len made the Moxi Skate Team and is still in awe of all of her teammates and friends that she has formed through the amazing crew of skaters from around the world! She is completely honoured to be a part of this inspiring team of such incredible people.
Len and her best friend Mel were inspired to get more girls and women into skateparks and in 2015 set up
Roller Girl Gang
together, they went on a mission to build a supportive skate community. They started running learn to skate sessions and roller dance classes and this has gone from strength to strength.
They now offer regular classes for all levels and a range of skate styles as well as supporting their local skate park all girl and quad skate events with free coaching.
Thanks to roller skating Len has been able to travel more than she has ever dreamt and has visited Rollercon and coached at the Moxi Skate Camp in California, Skate Love festival in Barcelona, a skate park tour of Australia with her skate family and all around the UK.
Len is a primary school teacher and mum of three based in Leeds, U.K and travels to skate whenever she can. She mostly skates with family and friends in the local skateparks, sports halls for our classes and occasional street skates when the British weather is kind enough! Have also travelled the UK to skate in roller rinks whenever there are events.
She has always enjoyed ramp skating but it has taken her such a long time to learn these skills and build my confidence up over time. Taking part in a game of IGORS (international game of roller skate) and learning from others and sharing skills is so much fun.
Len also loves roller dance and is always building on these skills by skating with some incredibly talented people from around the world at the Skate Love festival in Barcelona, Roll on London in London and The Moxi Skate Camp in California.  
Len loves the community support aspect of Better Bearings and hopes to continue this support in her local and wider community.
Photo below by @carlamundy
Photo above by @rollergirlgang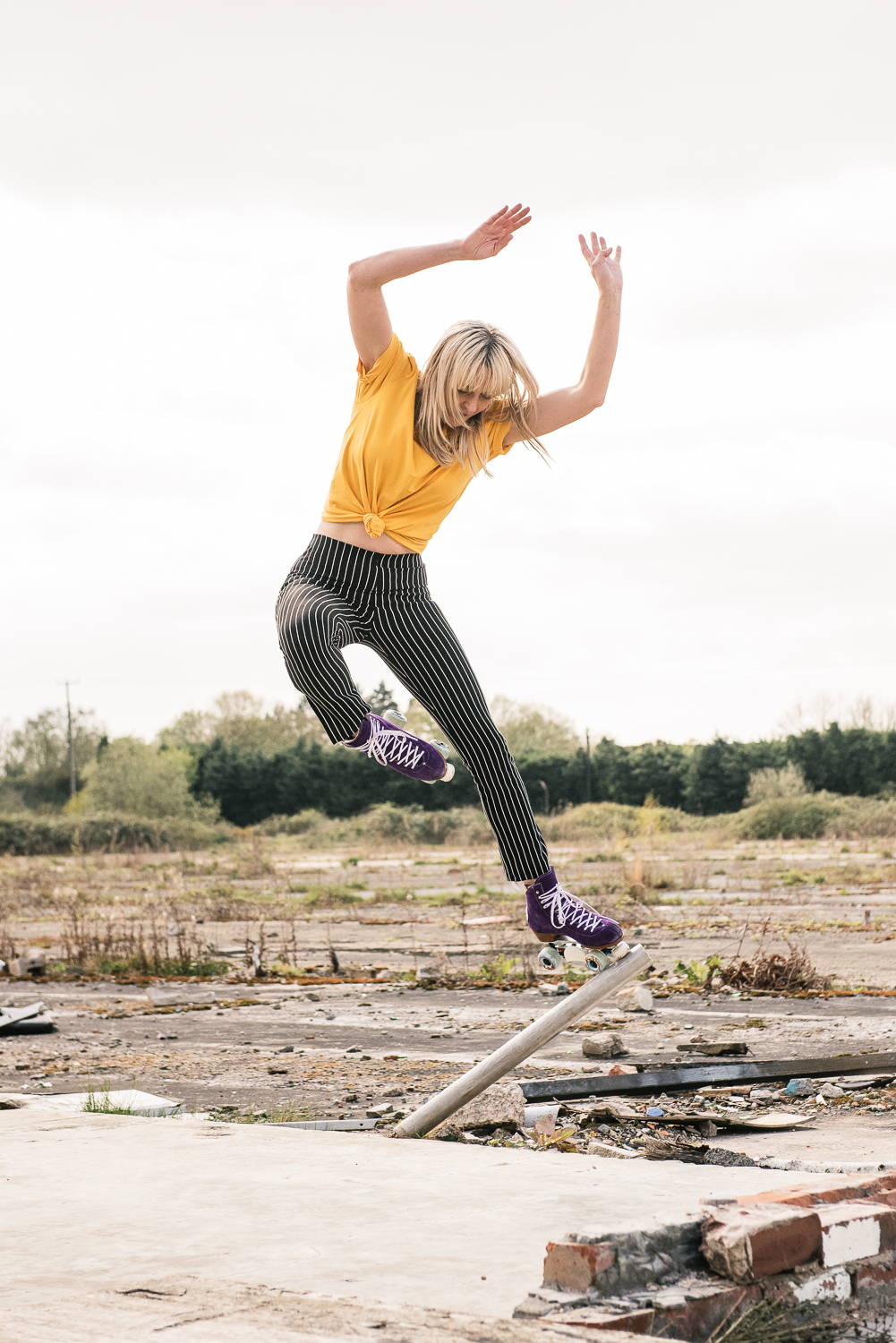 Roller Girl Gang now runs a regular pop-up skate shop and try to give back as much as possible to our awesome community by teaching skate maintenance skills, collecting sanitary products for Freedom for Girls at all of their events to help eradicate period poverty. They also offer free learn to skate taster sessions with This Girl Can.
Len & Mel's goal is to offer skate classes to the wider community and school children throughout the region to support kids in deprived areas get access to sports and a way of promoting self-confidence.
Along with Mel as co-owner of Roller Girl Gang we have held and promoted skatepark events to skaters of all kinds since 2015 and has coached hundreds of skaters over the last few years at their learn to skate classes and roller dance workshops.
Below is Len coaching at a skatepark - photo by Katie McMillan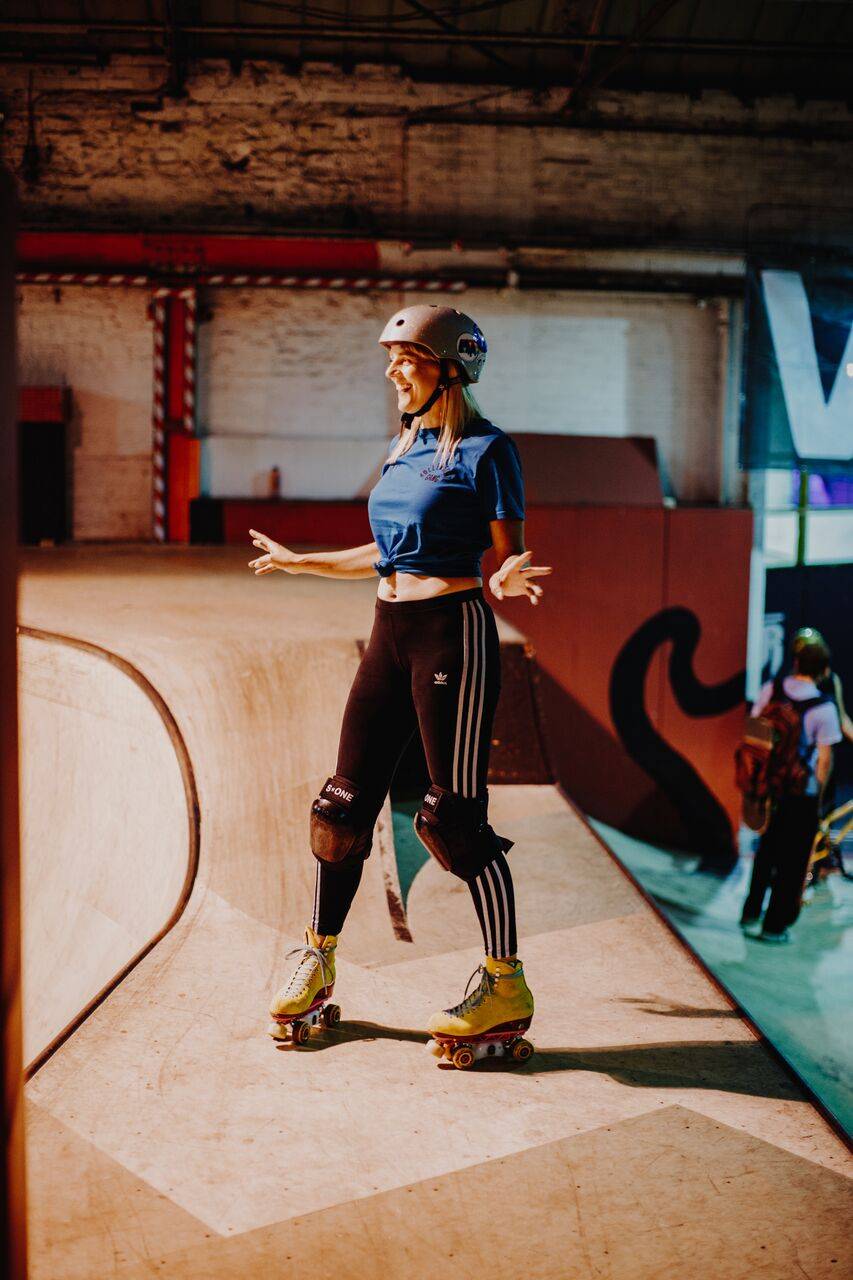 Check out Lens social media
Photo below by @rollergirlgang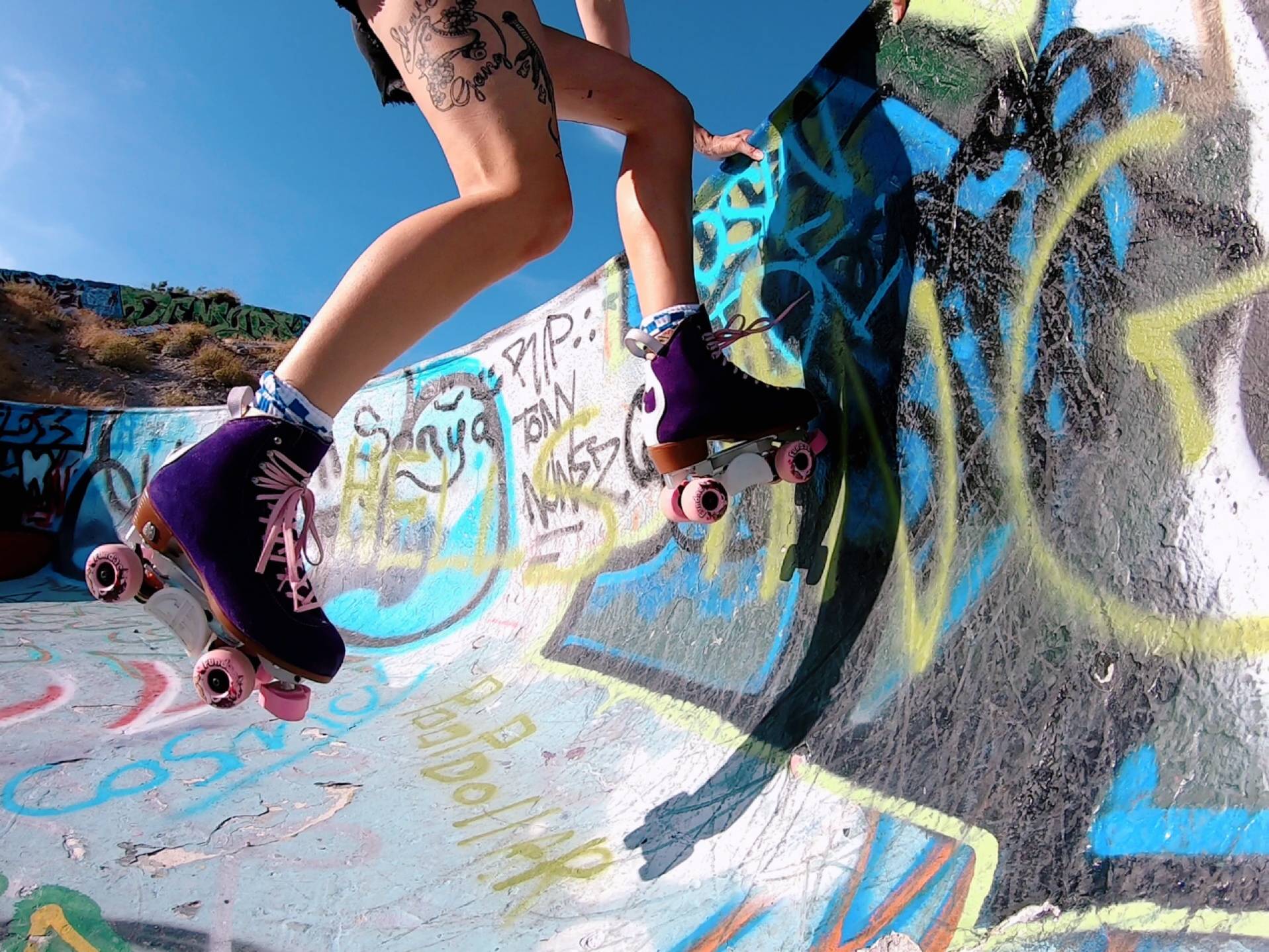 Moxi Skate Team
Better Bearings
Pic below is one of Lens (pictured right) first ever session at Moxi Skate Camp.