Neon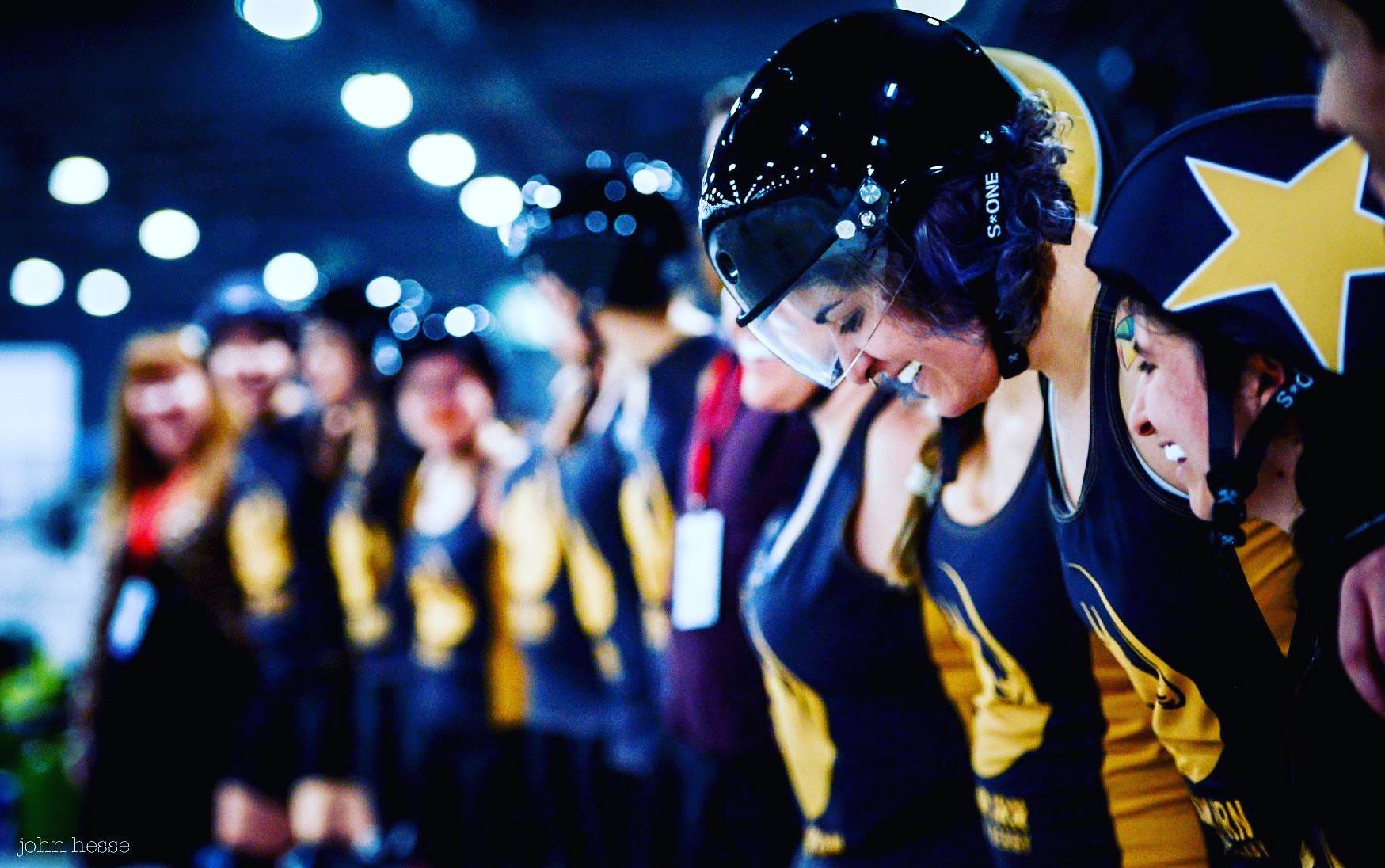 Location
 From Los Angeles, but lives in Wisconsin, USA

Former Roller Derby Player Community
Neon coaches kids in the local community, she also
coaches a junior roller derby team and  founded a DIY skate spot with her friends, The Shred Shed
Hailing from Los Angeles, Neon first laced up her roller skates in 2012 when she joined a local roller derby league in Appleton, Wisconsin, USA where she attended University. After moving to Madison she was drafted to Madison Roller Derby and eventually went on to play for their Charter team and also played on Team IRN at the 2018 Roller derby World Cup. Unfortunately her roller derby career came to an end after a severe concussion, but that didn't stop her from skating! 
She continues to teach lessons, will be coaching a brand new junior derby league, and loves to skate at the skatepark.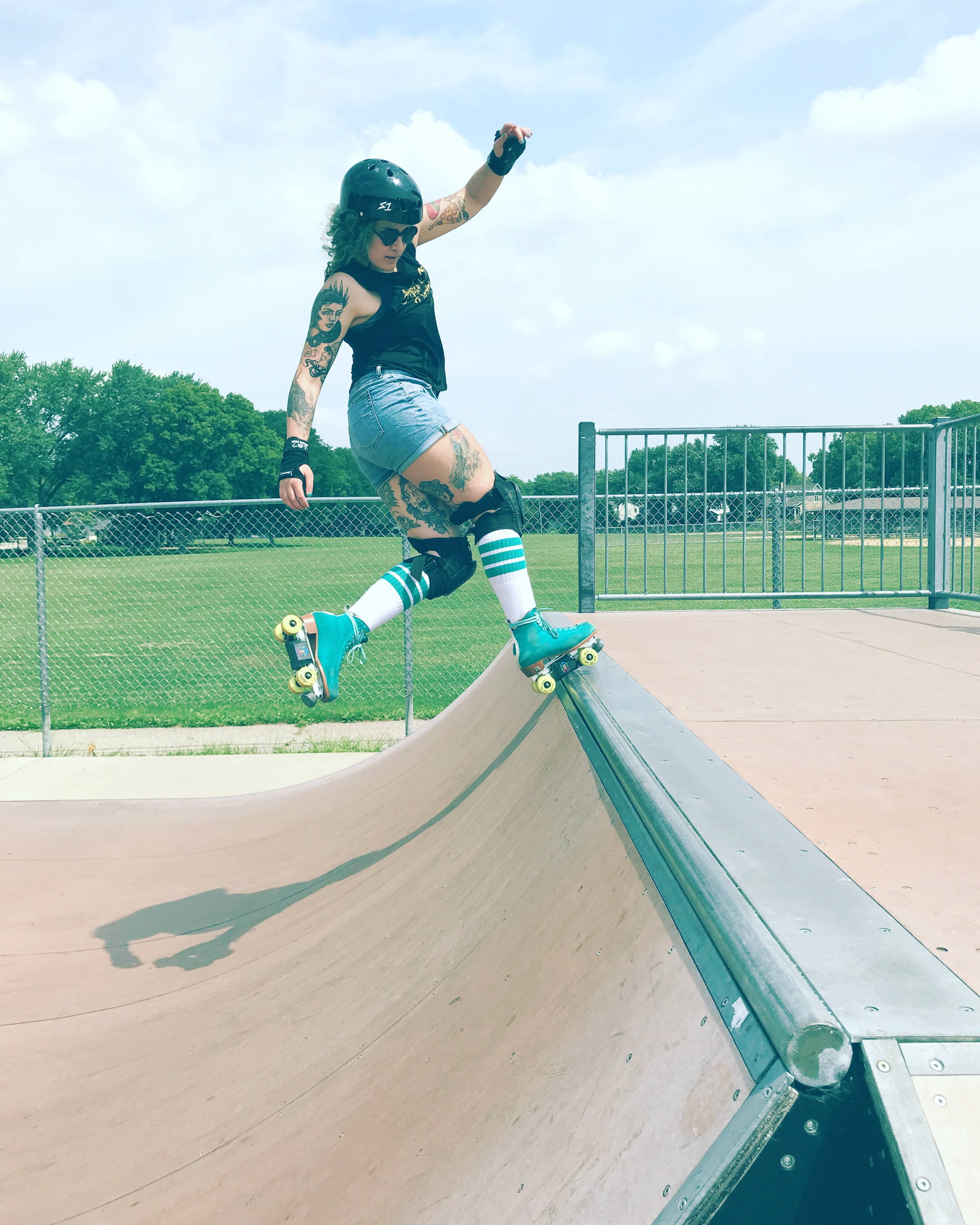 Park skating became such an important part Neons life that she decided to rent a warehouse to open a DIY skate space. The weather in Wisconsin is not great and they have very few skateable days - it's either too hot, too cold, raining, snowing, or you leave the park with tons of mosquito bites. 
Neon didn't want to just create a practical space for us to skate, she wanted to create a space that doesn't exist in Madison. An inclusive space where all kinds of people and wheels are welcome.  A space where people can learn and be supported. A space where we're all just stoked for each other. 
She  had never used power tools before this project, but was determined to build a ramp for her community, and she did it with the help of her friends. 
The space is called The Shred Shed  you can see Neon's mission statement and some clips from sessions there. Neon loves to see people have those aha moments on ramps doing something they never thought they could do.