Justine Boom Sanborn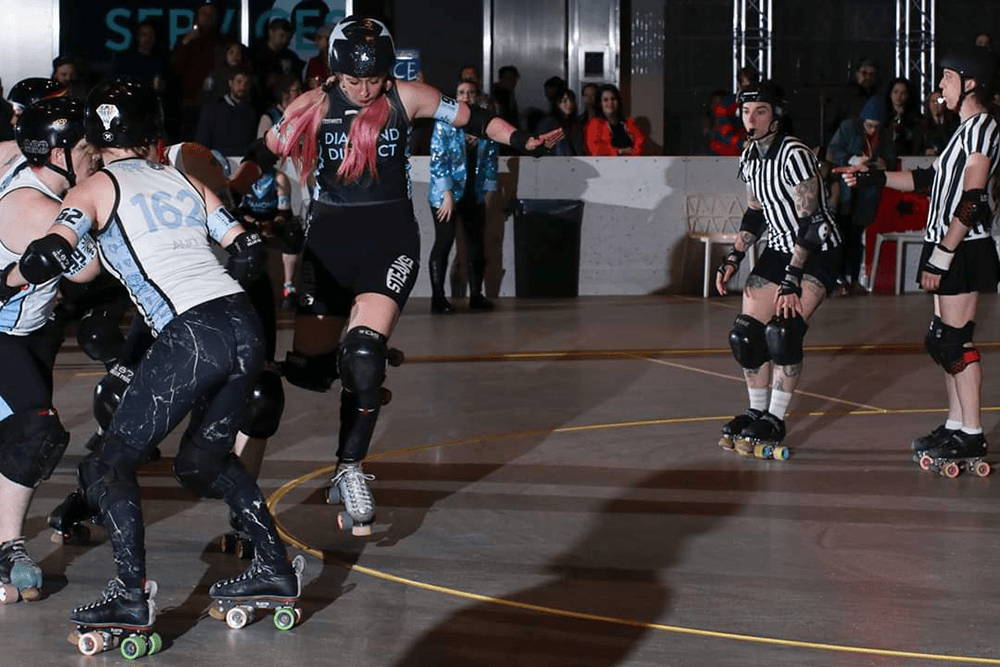 Skate Style

Park Skating
Street Skating
Roller Derby

Community
Boom is Admin for CIB New York City, CIB LI NY, and Blader & Quads of New York City. She is also the coach for Gotham Girls' Junior Roller Derby Program
B000M is a New Your City based street/park/derby quad skater. As an angsty teenager she aggressive roller bladed at her local skate park in the land of 10,000 lakes aka Minnesnowta aka Minnesota.
She started playing roller derby in 2011 and is currently skating for Gotham Girls Roller Derby in NYC. In early 2018 B000m finally discovered what park and street skating on quads was all about and has been skating nearly daily ever since.
B000M also loves sharing her passion for skating with others by coaching junior skaters through Gotham's Junior Roller Derby program, coaching classes at Upper Level Skate Camps and giving free skate lessons during local CIB meet ups. Her favorite things to do on skates is ledge work, creative street lines, sit-down drop ins, precision stops and spinning around opposing blockers.
Above image is by by David Dyte @spibaseball
Below image by Space Invader for @gothamderby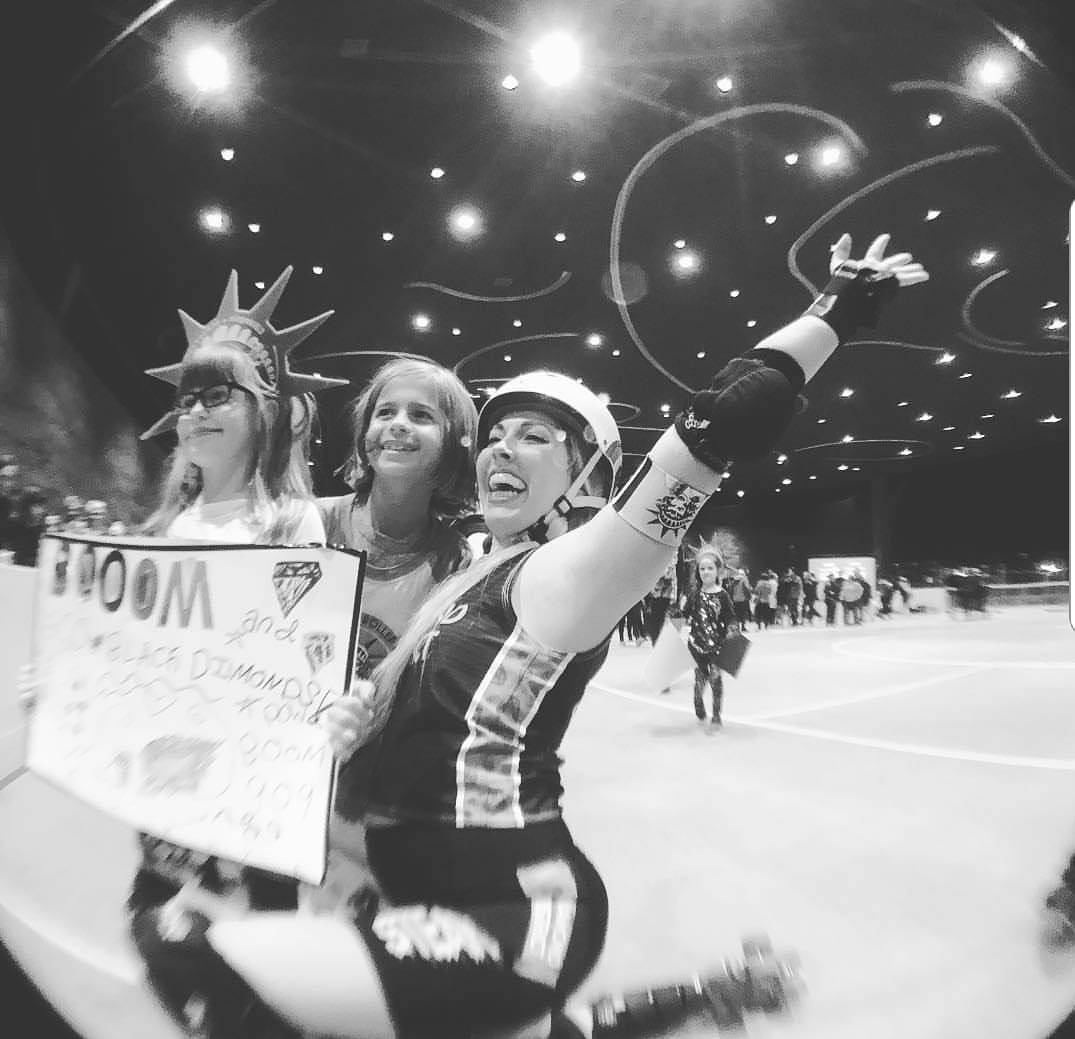 Boom is Admin for CIB New York City, CIB Long Island New Your, and Blader & Quads of New York City. She is also the coach for Gotham Girls' Junior Roller Derby Program.
Boom's skater goals are to Just keep skating, and being creative. Be a positive influence to the young skaters in the community. Give to underprivileged children so they can experience the positive benefits of skating.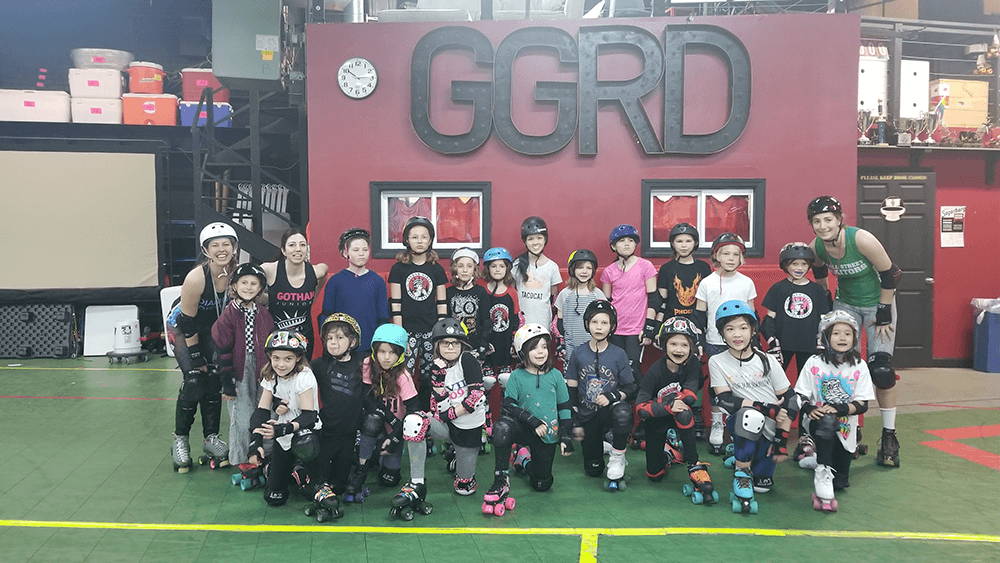 Better Bearings
Upper Level Skateshop
Steaks Contact Wear
Blader Brand Global Network
Below photo by Drew Wiedemann @dwphoto11211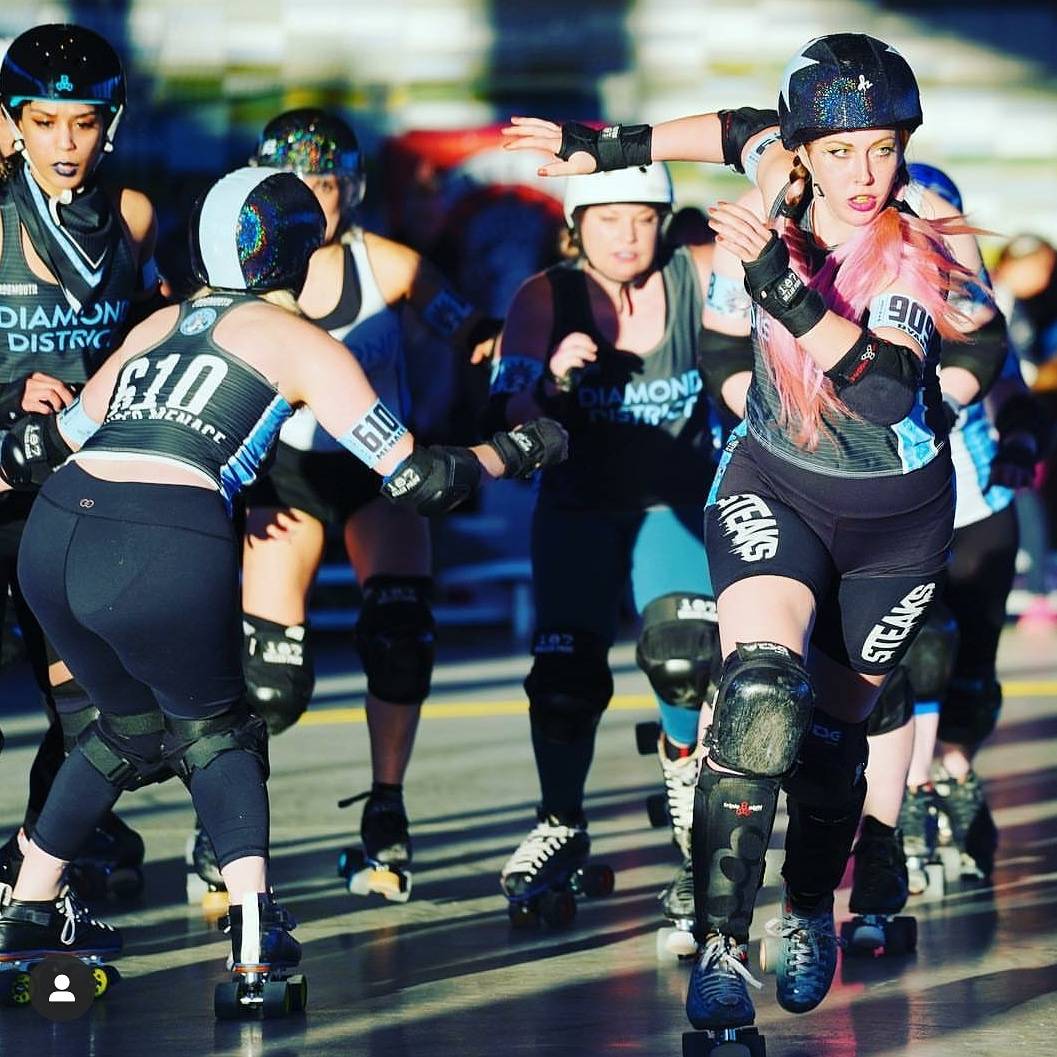 Check out Booms social media