Anastasija Kuic






























 Anastasija Kukic -
The Moljitov Princess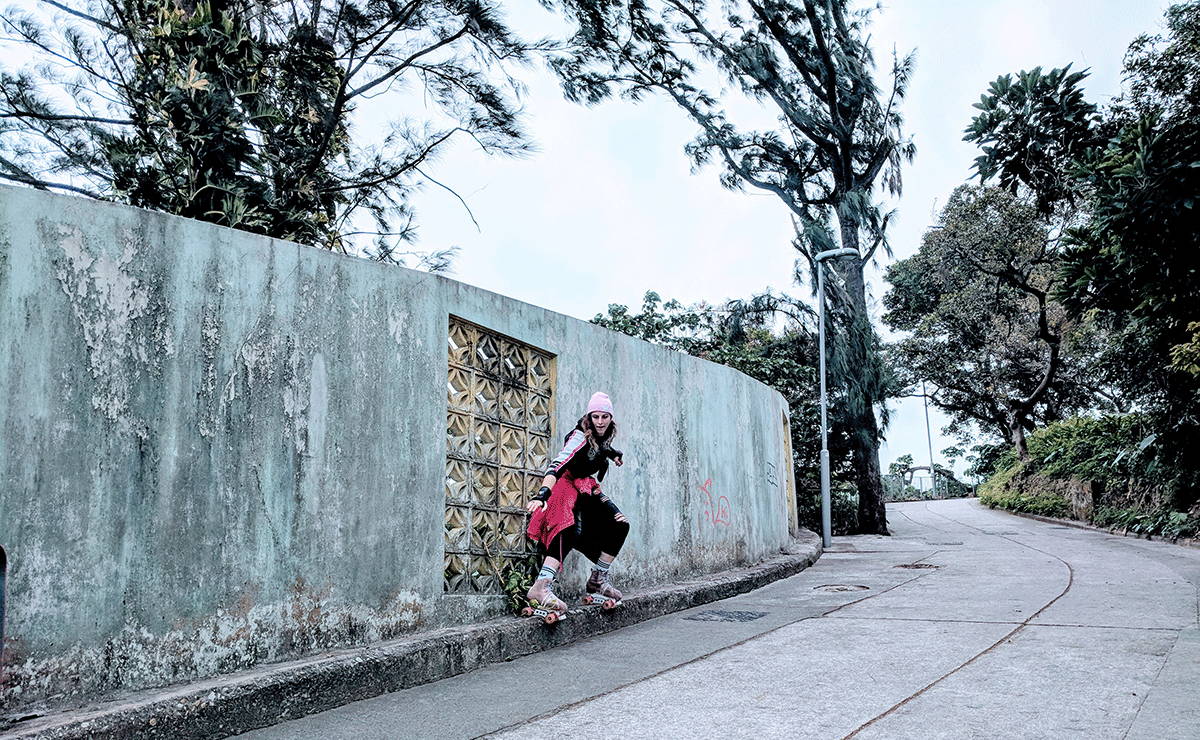 Location
From Sydney Australia, lives in Hong Kong Community
Coaches Fresh Meat for Hong Kong Roller Derby
The Moljitov Princess, A.K.A. Tov, has only been skating for just over a year but  soon fell in love with aggressively shredding park and street.
Born and raised in Sydney Australia, she used to skateboard in her teenage years but gave it up to pursue a sporting career in volleyball. She moved to Canberra to continue her studies and further het volleyball career having played in the highest level of volleyball in Australia, however she fell out of volleyball and started rollerskating. 
After conquering the Belconnen Big Bowl she set her eyes to shred the whole globe. Tov is currently shredding and residing in Hong Kong. She is an aggressive quad skater through and through, taking her wheels to street and park, but she does like to dabble in other forms of rollerskating.

She doesn't have a favourite trick but her favourite part of rollerskating is the people she has met and the locations it has taken her.
Rollerskating has given Tov a sense of freedom and a connection to the community. Knowing that she doesn't have to do this alone helps her power through life's challenges and improves herself.  Because of this Tov tries to give back anyway she can. She is currently training freshies for Hong Kong Roller Derby. Helping coach kids learning to skate for the first time, she is also more than happy to teach and share her knowledge at skateparks.